Welcome to the website of Iwan Thomas Associates.
Latest Update - 21st January 2019
"In just nine hours of leadership coaching with Iwan, we've co-created a handful of leadership devices which have had an immediate impact. Coupled with this are longer term strategies for me to become both more effective and to remain ambitious. Having the option to consider my personal life within this work has made improvements to my home-life too. And the best part? No navel-gazing, timewasting. Iwan's approach delivered a leadership dashboard to keep me honest to what I want to achieve." John Orchard, John Taylor Hospice
"Iwan was an extremely flexible, resourceful and knowledgeable and personable coach, which made the interaction most enjoyable and useful. At the same time I went through an extremely difficult time in my personal life. All of which Iwan reacted and related to with ease." Chris Lovell
**THIS SITE IS IN THE PROCESS OF RESTORATION AND REFURBISHMENT**
***Brexit Planning? Plan for the worst, hope for the best - and call 0121 698 2318***
***SUCCESSION AND EXIT PLANNING ROUND TABLE*** Call us now on 0121 698 2318 or download details or our FREE ASSESSMENT
***HIGH PERFORMANCE COACHING ACADEMY *** Aimed at high potential leaders, in house or public sessions. In conjunction with the Center for Executive Coaching.
Contact us for an MTQ48 Mental Toughness Assessment and personal debrief (£155).
Or try the ILM72 Leadership Style Assessment and personal debrief (£170).
Running a business of whatever size becomes ever more difficult, change is rapid and there never seems to be enough time. Worse, many have picked up their business knowledge incidentally while carrying on their main profession - the "Accidental Manager". Knowing how to take the right action is not easy.
Developing a business worth somebody buying involves building a well run business that can run without the business owner. This means understanding how the business works, as well as strategy, leadership and succession.
We provide business support to aid partners, business owners and executives to improve the effectiveness of their businesses, themselves and their teams, both in professional service organisations, businesses and not for profit organisations. Real life issues do not come in neat packages tied with a bow, so we can cover a range of issues with our robust and wide ranging methodology.
We provide: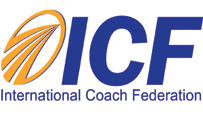 Business and Executive Coaching
Coaching for Lawyers
Management Consultancy
Consultancy for Lawyers


Blog:
Our blawg on Law Management can be found here

.
Book Store:
We have a collection of books to assist in running legal practices and businesses, based on our Books of the Month.
Newsletters:
We also publish an electronic newsletter for lawyers. The current issue deals with Stress - What to Do
Also a business newsletter. The current issue deals with What's Coming in 2019? .
If you wish to receive it, or to view the current issue, select here to sign up for the "Newsletter"
To find out more call 0121 698 2318, or use our contact page
Iwan Thomas Associates, Second Floor, Quayside Tower, Broad Street, Birmingham B1 2HF