Welcome to the website of Iwan Thomas Associates.
Latest Update - 17th May 2013
NEW: 50 Business Challenges - This week: Accounting Ratios - Debtor Days
Inexperienced entrepreneur in your first 12 months of business? See our Black Country Chamber member offer - coaching at only £75 per month! Call us on 0121 698 2318 before it ends.

Our aim is to aid partners, business owners and executives to improve management effectiveness of their businesses, themselves and their teams, both in professional service organisations and businesses.
We provide: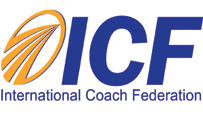 Business and Executive Coaching
Coaching for Lawyers
Management Consultancy
Consultancy for Lawyers
Redundancy and Career Coaching

Blog:

Our blawg on Law Management can be found here

.

Book Store:
We have a collection of books to assist in running legal practices and businesses, based on our Books of the Month.
Newsletter:
We also publish an electronic newsletter for lawyers. The current issue deals with Cash is King
If you wish to receive it, or to view the current issue, select here to sign up for the "Newsletter"
To find out more call 0121 698 2318, or use our contact page
Iwan Thomas Associates, Second Floor, Quayside Tower, Broad Street, Birmingham B1 2HF